ALCAPS is a traditional family business, which was set up in 1983 as an ancillary unit to a leading Indian Foil manufacturer. Our manufacturing facilities included automatic foil forming lines imported from Europe, manufacturing pre-formed bottle capsules. Our technical staff was trained in Europe.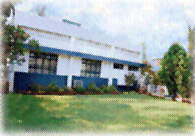 With the strong in-house technical competence we started our ascent with the entry into Die Cut Lid manufacturing and other foil based packaging lines in 1995 by modifying the existing machines, technology up-gradation and adding new product lines. What began initially on a low-key note gathered momentum rapidly and business concentration was shifted completely to manufacture of Die Cut Lids and Bottle Neck Foils by 1997.
Today Alcaps is a company with all professionals with high skills and experience in technology, marketing and management and have grown 250% in the last three years and project even faster growth during the years to come. We would attribute this growth to our strong belief in the superiority of quality on the one hand and the competence, devotion and sense of responsibility on the other.
With a fully equipped manufacturing unit having state-of-the-art Die Cutting Machines along with in-house printing, testing, and tool room facilities, we can ensure a consistent quality along with the flexibility to adapt to newer packaging trend and specific consumer needs.
This is why ALCAPS is the first address when it comes to Lid production in India. The company convinces not only with the level of its products, but also with the quality of cooperation and prompt service it provides to its customers. Ethical principles and honesty, fairness in the business behavior, high regard for customers & employees are in the foreground here
There is nothing as stable as change. However, as a versatile enterprise, ALCAPS is capable of adapting both our products and our company structures to new situations. The objective is always to gain the maximum advantage for our customers and thereby to ensure our success.